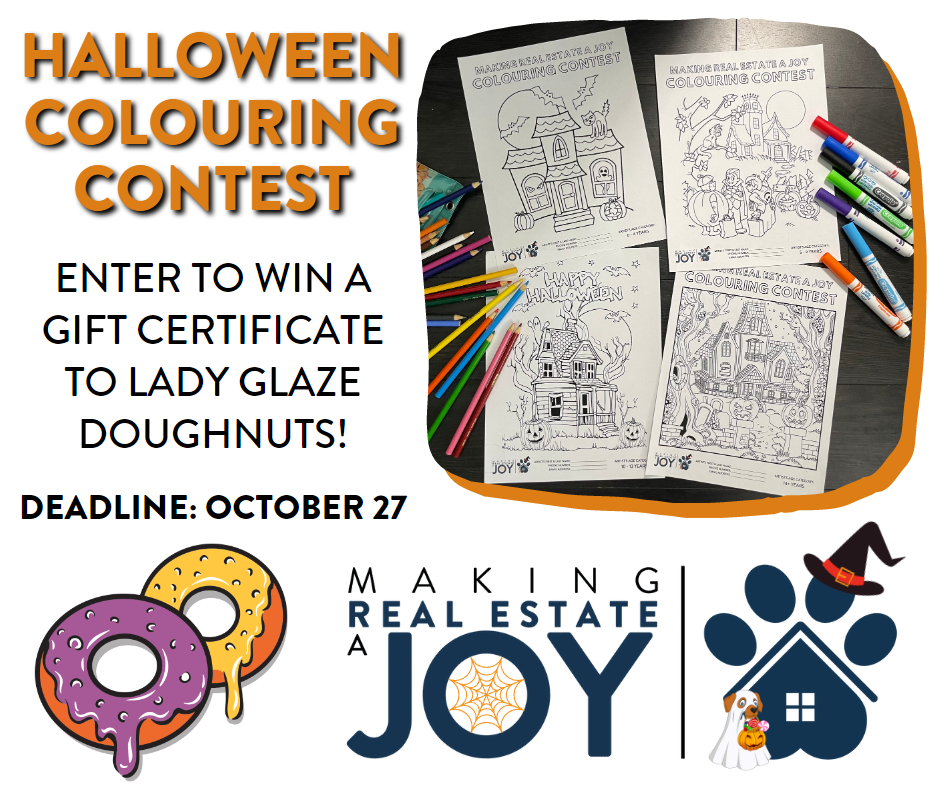 HALLOWEEN COLOURING CONTEST!
4 winners will be announced October 28th and will receive a $25 gift certificate for
@lady_glaze_doughnuts
!
Here's how to enter!
1. Click
HERE
to download and print the colouring page for your child's age category. (If you don't have a printer, let us know and we can deliver to you)
2. Be creative and have fun colouring it in!
3. Post your completed artwork on Instagram or Facebook tagging
@MakingRealEstateAJoy
or send it to us via DM by October 27th (or email to Rebecca@MakingRealEstateAJoy.com)
This contest has 4 age categories and you can start submitting your artwork right away!